Updated 3pm Wednesday. 7/10/18 notes from visiting WA's senators' staffers. Rally vid: 34:50.
No meeting 7/3/18. 6/26/18: notes. FAQs & Archive. Online info about our senators.
By Holly Brewer.
Planned Parenthood's Rally

Bob Ferguson spoke!
Kate and Tommy, Sen. Murray and Cantwell's staffers, spoke at 21.10 in the video.
Met with

Kate Baumgartner, Sen. Murray's Seattle Director ~ Main P: (202) 224-2621 / (866) 481-9186 ~ F: (202) 224-0238
and Tommy Bauer, Sen. Cantwell's Seattle Outreach Director ~ Main P: (202) 224-3441 ~ F: (202) 228-0514
The SeaTac Detention Center
Multiple actions that we can take: Google doc.
Sen. Murray talking about her visit to the detention center FB vid: 2:10.
Sen. Murray's Statement
"President Trump's choice to target these women and their children and treat them as nothing more than criminals should infuriate every American." More: Murray.Senate.gov.
Sen. Murray's Medium Article
"I'm so proud of the countless people in Washington state and across the country who refuse to remain silent as this president attempts to treat asylum seekers as subhuman." Medium.com.
Sen. Cantwell Visited
"People seeking asylum should not be treated as criminals. I'm standing with everyone across the country today who's fighting back against this administration's cruel and senseless zero tolerance policy." More: FB.com.
Dignity for Detained Immigrants Act of 2018
This bill protects refugees and immigrants. S. 3112: Dignity for Detained Immigrants Act of 2018. It is cosponsored by Sen. Murray.
If our senators need to push harder, they can ask for a hearing about this. Sen. Murray has contacted HHS multiple times to ask for action on this.
More about what we can do – and who is involved:
SADfor.us
.
Children Under 5 Have to be Reunited With Families by Tuesday, July 10
"According to a federal judge, migrant children under the age of 5 must be reunited with their parents by Tuesday's deadline. But less than half of those in custody will be returned by then.": NPR.org. There is no consequence for the administration.
We Want a Town Hall!
Amongst the other attacks on all of us, this administration is attacking immigrants – and their children: this is kicking immigrants out of the military. We need our senators to take a stronger stance. This is not business as usual. This administration is attacking the people in multiple ways. Senator Murray has a lot of power because she is the ranking member in the HELP committee. She needs to be more vocal.
Kavanaugh's Nomination
Planned Parenthood's Action on this: WeArePlannedParenthood.org.
Murkowski & Collins' Response
They are tepid: Politico.com.
Sen. Murray's Opposition to it
7/6/18: In the weekly Democratic address: "Tweet, post, march, call, and write to your elected officials. The more you make your voice heard, the harder it will be for Senate Republicans to support a justice who will take our country backward." More: Murray.Senate.gov.
7/9/18: "…based on everything I know about [Judge Kavanaugh], he is exactly what President Trump is looking for and would swing the balance of the Supreme Court for a generation against women, workers, patients, and families" More: Murray.Senate.gov.
7/10/18: "Senator Murray also highlighted threats to workers, environmental protections, LGBTQ equality, and more posed by Judge Kavanaugh's nomination" More: Murray.Senate.gov
Sen. Cantwell on Meet the Press
Senator Cantwell Discusses U.S. Supreme Court Vacancy on Meet the Press: YouTube.com.
Wilkie as Secretary of the VA
Sen. Murray: "I supported Mr. Wilkie today with the expectation that should he be confirmed, he will always put veterans' needs first and that he is capable of withstanding political pressure to privatize or otherwise degrade the VA." Murray.Senate.gov.
Pre-existing Health Care Conditions
Sessions' Attack on Health Care
"Attorney General Jeff Sessions' recent decision that the Justice Department will no longer defend key parts of the Obama-era Affordable Care Act … (including) … provisions that protect people with pre-existing medical conditions and limit what insurers can charge older, sicker customers." More: CBSNews.com.
By allowing health insurance companies to charge more for people with pre-existing conditions in alternative plans, people with pre-existing conditions will choose the ACA, and then its rates will go up for everyone: Money.CNN.com.
Thankfully, organizations such as those that represent people with Alzheimer's and Multiple Sclerosis are speaking out. We need this to protect our health care.
Sen. Cantwell Defending Health Care
Cantwell Joins Health Care Providers, Patients in Spokane to Defend Critical Protections: YouTube.com and KXLY.com. She also spoke in Vancouver, WA: YouTube.com.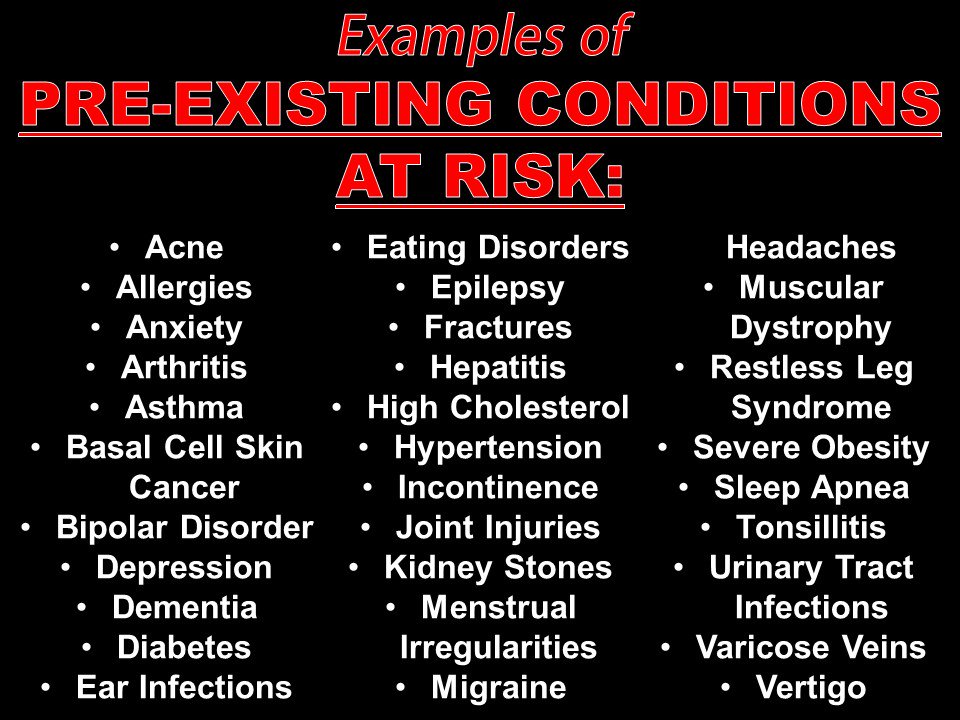 Sen. Cantwell's tweet
Sen. Cantwell with Chris Matthews: YouTube.com.
Graphics to Share
Get graphics and information to share to encourage ACA signups: EmailOctopus.com.
Health Care Costs
Before 2017, health insurance premiums went up between 4 and 6 per cent a year. This upcoming year, with the Cost Share Reduction payments that subsidize care going away – and the other acts of sabotage from this administration – rates are set to be in the teens. More: CBPP.org.
Sen. Cantwell at Naturalization Ceremony at SeaTac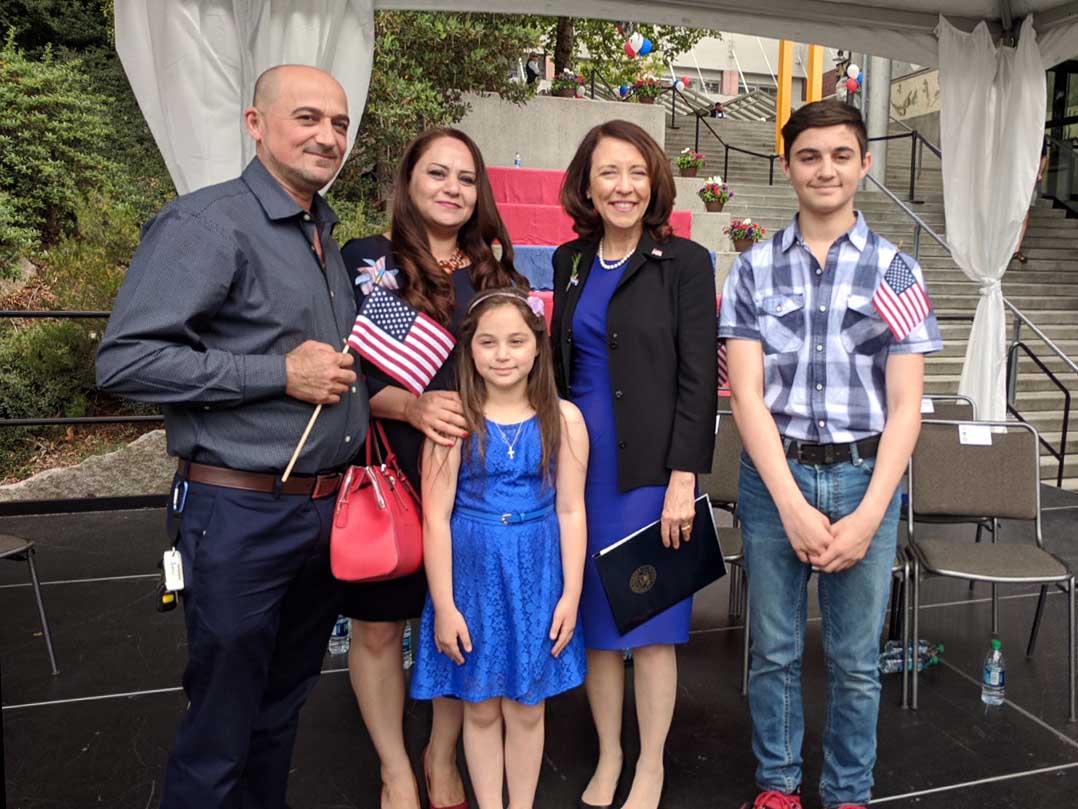 Sen. Cantwell spoke at the naturalization ceremony. She has done since 2010. President Obama made a live video every year for the ceremony.Under this administration, there is no video.
Immigrants are Being Booted From the Military
"immigrant U.S. Army reservists and recruits who enlisted in the military with a promised path to citizenship are being abruptly discharged,": APNews.com.